Taste the Good Life at River Strand
---
No facet of the River Strand Golf and Country Club experience has been overlooked, glossed over or left to chance. The dining facilities you'll find here are second to none – in country clubs and in the finest area restaurants.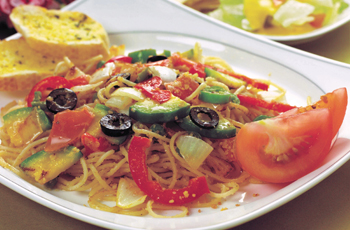 River Strand members and guests will find themselves in the lap of luxury as they enjoy sumptuous selections from our full and complete menu. Old world Italian charm is carried throughout the dining facility, with rich colors and textures, marble and granite and dark wood. A rounded bar area lends style and elegance to the main dining room.

Be it casual or fine dining; a banquet or a wedding – River Strand exudes elegance. And while the physical attributes of River Strand are exquisite, the staff offers many years of experience and expertise in catering to the dining needs of our membership.