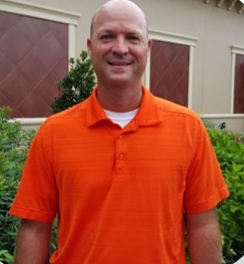 RENZE BERG
Position: Golf Course Superintendent
Email: rberg@theiconteam.com
Renze Berg, an 18 year class A member of GCSAA, was born and raised in Bradenton. He graduated from Gateway College in Lake City, FL where he earned his AS Degree in Golf Course Management in 1996. He began his career at University Park Country Club for two years, then moved on to be the assistant at The Links at Greenfield Plantation during the new grow-in.
Renze accepted the assistant golf course superintendent position at Bradenton Country Club in 1998, where he helped do a complete renovation. He then was promoted to Superintendent, and held the position from 2003-2015. While maintaining the historic private club, he hosted the Florida State Amateur Championship in 2013 and the Women's U.S. Open Qualifier in May 2015.
Renze is excited to become a part of River Strand Golf and Country Club and looks forward to carrying on Jamie's tradition of maintaining a fabulous golf course.